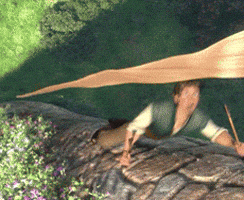 Cameron Dokey – Golden
Before Rapunzel's birth, her mother made a dangerous deal with the sorceress Melisande: If she could not love newborn Rapunzel just as she appeared, she would surrender the child to Melisande. When Rapunzel was born completely bald and without hope of ever growing hair, her horrified mother sent her away with the sorceress to an uncertain future.
After sixteen years of raising Rapunzel as her own child, Melisande reveals that she has another daughter, Rue, who was cursed by a wizard years ago and needs Rapunzel's help. Rue and Rapunzel have precisely "two nights and the day that falls between" to break the enchantment. But bitterness and envy come between the girls, and if they fail to work together, Rue will remain cursed…forever. 
Carolyn Turgeon – The Fairest of them All
What if Rapunzel was Snow White's evil stepmother? From the author of Godmother and Mermaid, The Fairest of Them All explores what happens when fairy tale heroines grow up and don't live happily ever after.
Living in an enchanted forest, Rapunzel spends her days tending a mystical garden with her adoptive mother, Mathena. A witch, Mathena was banished from court because of her magic powers, though the women from the kingdom still seek her advice and herbal remedies. She waits, biding her time to exact revenge against those who betrayed her.
One day Rapunzel's beautiful voice and long golden locks captivate a young prince hunting in the forest nearby. Overcome, he climbs her hair up to her chamber and they fall into each other's arms. But their afternoon of passion is fleeting, and the prince must return to his kingdom, as he is betrothed to another.
Now king, he marries his intended to bring peace to his kingdom. They have a stunning daughter named Snow White. Yet the king is haunted by his memories of Rapunzel, and after the mysterious death of his wife, realizes he is free to marry the woman he never stopped longing for. In hopes of also replacing the mother of his beloved daughter, the king makes Rapunzel his queen.
But when Mathena's wedding gift of an ancient mirror begins speaking to her, Rapunzel falls under its evil spell, and the king begins to realize that Rapunzel is not the beautiful, kind woman he dreamed of.
Alex Flinn – Towering
High in my tower I sit. I watch the birds fly below, the clouds float above, and the tall green forest stretch to places I might never see.
Mama, who isn't my mother, has kept me hidden away for many years. My only companions, besides Mama, are my books—great adventures, mysteries, and romances that I long to make my reality. But I know that no one will come to save me—my life is not a fairy tale after all.
Well, at least no one has come so far. Recently, my hair has started to grow rapidly and it's now long enough to reach the bottom of the tower from my window. I've also had the strangest dreams of a beautiful green-eyed man.
When Mama isn't around, I plan my escape, even if it's just for a little while. There's something—maybe someone—waiting for me out there and it won't find me if I'm trapped here Towering above it all. 
Regina Doman – Rapunzel Let Down
Hermes McCaffrey is sick and tired of sharing his life with his father's political career and his overbearing older brothers. So during his family's vacation in New England, when he meets Raphaela, a lovely and brilliant girl dreaming in a hidden tower, is it surprising that he wants her all to himself? But visiting Raphaela is dangerous, and not just because of her mother's paranoia about strangers or her estate's sinister caretaker. When Hermes decides to go too far, the results are devastating for Raphaela … and for Hermes as well.
What happens when falling in love means falling into deep sin? Can sex destroy love? And when you do fall from grace, is there any way back?
K.C. Hilton – My Name is Rapunzel
My tale has been told again and again, and I've heard each one. Except for my hair, I barely recognize the pitiful renditions. Muddled versions, crafted to entertain laughing children…but the children wouldn't have laughed if they'd known the real story. It wasn't their fault. They didn't know the truth. Nobody did. My name is Rapunzel. I will tell you my story. I will tell you the truth.
Sophie Masson – The Crystal Heart
When 17-year-old army conscript Kasper Bator is chosen to join the elite guard that keeps watch over a dangerous prisoner in a tower, he believes what he's been told: the prisoner is a powerful witch. But when he meets the prisoner, Kasper's life will change forever—for the prisoner is no witch, but a beautiful young girl. The daughter of the country's enemy, the Prince of Night, Izolda has been held hostage since she was three. And she is in imminent danger, for a prophecy says she must die on her 16th birthday if Krainos is to be saved from the Prince of Night. Kasper decides to help her escape. As the days pass, their friendship turns into real love, but their hiding place won't stay safe forever. 
Shannon and Dean Hale – Rapunzel's Revenge
Once upon a time, in a land you only think you know, lived a little girl and her mother . . . or the woman she thought was her mother. Every day, when the little girl played in her pretty garden, she grew more curious about what lay on the other side of the garden wall . . . a rather enormous garden wall. And every year, as she grew older, things seemed weirder and weirder, until the day she finally climbed to the top of the wall and looked over into the mines and desert beyond. Newbery Honor-winning author Shannon Hale teams up with husband Dean Hale and brilliant artist Nathan Hale (no relation) to bring readers a swashbuckling and hilarious twist on the classic story as you've never seen it before. Watch as Rapunzel and her amazing hair team up with Jack (of beanstalk fame) to gallop around the wild and western landscape, changing lives, righting wrongs, and bringing joy to every soul they encounter.
Sarah Beth Durst – Into the Wild
Twelve-year-old Julie has grown up hearing about the dangerous world of fairy tales, The Wild, from which her mother, Rapunzel, escaped.
Now The Wild wants its characters back. Julie comes home from school to find her mother gone and a deep, dark forest swallowing her hometown. Julie must fight wicked witches, avoid glass slippers and fairy godmothers, fly griffins, and outwit ogres in order to rescue her mom and save her Massachusetts town from becoming a fairy-tale kingdom
Rachel Schieffelbein – Don't Fall
Seventeen-year-old Anya leads a very secluded life in a house on the edge of town with her adopted mother. She doesn't go to school, but instead has a private tutor. Her over-protective mom keeps her so sheltered that she doesn't even have a best friend.
But Anya doesn't seem to mind. She has her books, her photography, and her daydreams, and would do anything to please her mom. Until one day at the library, the only place she's allowed to go, she takes a picture of a beautiful boy.
Before long she's lying to her mom, and sneaking out late at night to meet Zander. But Zander wants more than a secret romance. If Anya wants to be with the boy of her dreams, she will have to risk her relationship with the only other person she's ever cared about.
M. P. Kozlowsky – Frost
Being human is her greatest strength.
Sixteen-year-old Frost understands why she's spent her entire life in an abandoned apartment building. The ruined streets below are hunting grounds for rogue robots and Eaters.
She understands why she's never met a human besides her father. She even understands why he forbids her to look for medicine for her dying pet. But the thing is, it's not her real father giving the orders…
It's his memories.
Before he died, Frost's father uploaded his consciousness into their robot servant. But the technology malfunctioned, and now her father fades in and out. So when Frost learns that there might be medicine on the other side of the ravaged city, she embarks on a dangerous journey to save the one living creature she loves.
With only a robot as a companion, Frost must face terrors of all sorts, from outrunning the vicious Eaters…to talking to the first boy she's ever set eyes on. But can a girl who's only seen the world through books and dusty windows survive on her own? Or will her first journey from home be her last? 
Megan Morrison – Grounded: The Adventures of Rapunzel
In all of Tyme, from the Redlands to the Grey, no one is as lucky as Rapunzel. She lives in a magic tower that obeys her every wish; she reads wonderful books starring herself as the heroine; her hair is the longest, most glorious thing in the world. And she knows this because Witch tells her so—her beloved Witch, who protects her from evil princes, the dangerous ground under the tower, even unhappy thoughts. Rapunzel can't imagine any other life.
Then a thief named Jack climbs into her room to steal one of her enchanted roses. He's the first person Rapunzel's ever met who isn't completely charmed by her (well, the first person she's met at all, really), and he is infuriating– especially when he hints that Witch isn't telling her the whole truth. Driven by anger at Jack and her own nameless fears, Rapunzel descends to the ground for the first time, and finds a world filled with more peril than Witch promised … and more beauty, wonder, and adventure than she could have dreamed.