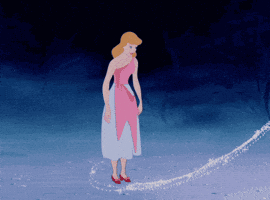 Cinder – Marissa Meyer
Humans and androids crowd the raucous streets of New Beijing. A deadly plague ravages the population. From space, a ruthless Lunar people watch, waiting to make their move. No one knows that Earth's fate hinges on one girl. . . . Cinder, a gifted mechanic, is a cyborg.
She's a second-class citizen with a mysterious past, reviled by her stepmother and blamed for her stepsister's illness. But when her life becomes intertwined with the handsome Prince Kai's, she suddenly finds herself at the center of an intergalactic struggle, and a forbidden attraction. Caught between duty and freedom, loyalty and betrayal, she must uncover secrets about her past in order to protect her world's future. 
So this is love – Elizabeth Lim
What if Cinderella never tried on the glass slipper?
Unable to prove that she's the missing princess, and unable to bear life under Lady Tremaine any longer, Cinderella starts work at the palace as a seamstress. However, when Cinderella finds herself witness to a grand conspiracy to take the king – and the prince – out of power, she is faced with questions of love and loyalty to the kingdom.
Cinderella must find a way to stop the villains of past and present… before it's too late.
Geekerella – Ashley Poston
Part romance, part love letter to nerd culture, and all totally adorbs, Geekerella is a fairy tale for anyone who believes in the magic of fandom. Geek girl Elle Wittimer lives and breathes Starfield, the classic sci-fi series she grew up watching with her late father. So when she sees a cosplay contest for a new Starfield movie, she has to enter. The prize? An invitation to the ExcelsiCon Cosplay Ball, and a meet-and-greet with the actor slated to play Federation Prince Carmindor in the reboot. With savings from her gig at the Magic Pumpkin food truck (and her dad's old costume), Elle's determined to win…unless her stepsisters get there first.
Teen actor Darien Freeman used to live for cons—before he was famous. Now they're nothing but autographs and awkward meet-and-greets. Playing Carmindor is all he's ever wanted, but the Starfield fandom has written him off as just another dumb heartthrob. As ExcelsiCon draws near, Darien feels more and more like a fake—until he meets a girl who shows him otherwise.
Enchanted – Alethea Kontis
It isn't easy being the rather overlooked and unhappy youngest sibling to sisters named for the other six days of the week. Sunday's only comfort is writing stories, although what she writes has a terrible tendency to come true.
When Sunday meets an enchanted frog who asks about her stories, the two become friends. Soon that friendship deepens into something magical. One night Sunday kisses her frog goodbye and leaves, not realizing that her love has transformed him back into Rumbold, the crown prince of Arilland—and a man Sunday's family despises.
The prince returns to his castle, intent on making Sunday fall in love with him as the man he is, not the frog he was. But Sunday is not so easy to woo. How can she feel such a strange, strong attraction for this prince she barely knows? And what twisted secrets lie hidden in his past—and hers?
Gilded Ashes – Rosamund Hodge
Orphan Maia doesn't see the point of love when it only brings pain: Her dying mother made a bargain with the evil, all-powerful ruler of their world that anyone who hurt her beloved daughter would be punished; her new stepmother went mad with grief when Maia's father died; and her stepsisters are desperate for their mother's approval, yet she always spurns them. And though her family has turned her into a despised servant, Maia must always pretend to be happy, or else they'll all be struck dead by the curse.
Anax, heir to the Duke of Sardis, doesn't believe in love either—not since he discovered that his childhood sweetheart was only using him for his noble title. What's the point of pretending to fall in love with a girl just so she'll pretend to fall in love with him back? But when his father invites all the suitable girls in the kingdom to a masked ball, Anax must finally give in and select a wife.
As fate would have it, the preparations for the masquerade bring him Maia, who was asked by her eldest stepsister to deliver letters to Anax. Despite a prickly first encounter, he is charmed and intrigued by this mysterious girl who doesn't believe in love. Anax can't help wishing to see her again—and when he does, he can't help falling in love with her. Against her will, Maia starts to fall in love with him too. But how can she be with him when every moment his life is in danger from her mother's deadly bargain?
Glass Slipper Scandal – Tansy Rayner Roberts
Charming is a kingdom where fairy tales come true. This is bad news for its troubled royal family, and good news for the gutter press that thrives on the scandals and gossip provided by their teenage Princes Gone Wild.
Kai is a rookie reporter at the Charming Herald. Dennis is a new Royal Hound, charged with protecting the self-destructive princes from disaster. They come together to solve the mystery of the Midnight Princess… and uncover some secrets that should have stayed hidden!
Cinderella is Dead – Kalynn Bayron
It's 200 years after Cinderella found her prince, but the fairy tale is over. Teen girls are now required to appear at the Annual Ball, where the men of the kingdom select wives based on a girl's display of finery. If a suitable match is not found, the girls not chosen are never heard from again.
Sixteen-year-old Sophia would much rather marry Erin, her childhood best friend, than parade in front of suitors. At the ball, Sophia makes the desperate decision to flee, and finds herself hiding in Cinderella's mausoleum. There, she meets Constance, the last known descendant of Cinderella and her step sisters. Together they vow to bring down the king once and for all–and in the process, they learn that there's more to Cinderella's story than they ever knew . . .
Moonlight and Ashes – Sophie Masson
Welcome to the story of Cinderella as you've never heard it before. There is a girl whose fortunes have plummeted from wealthy aristocrat to that of a servant girl. A magic hazel twig, a dashing prince, and a desperate escape from danger combine to tell the story of a girl who refuses to allow her fairy godmother to arrange her future for her. Instead, this is the story of Selena who will take charge of her own destiny and learn that her magic is not to be feared but celebrated. Pure fairytale—with all the romance, magic, and adventure that goes along with it.
The Stepsister Scheme – Jim C. Hines
You know how all those old fairy tales take you through lots of scary adventures till you finally reach that inevitable line: "And they lived happily ever after…" Guess what? It's not true. Life in never-never land isn't all sweetness and light. Cinderella – whose real name is Danielle Whiteshore (nee Danielle de Glas) – does marry Prince Armand. And (if you can ignore the pigeon incident) their wedding is a dream-come-true.
But not long after the "happily ever after," Danielle is attacked by her stepsister Charlotte, who suddenly has all sorts of magic to call upon. And though Talia – otherwise known as Sleeping Beauty – comes to the rescue (she's a martial arts master, and all those fairy blessings make her almost unbeatable), Charlotte gets away.
That's when Danielle discovers a number of disturbing facts: Armand has been kidnapped and taken to the realm of the Fairies; Danielle is pregnant with his child; and the Queen has her very own Secret Service that consists of Talia and Snow (White, of course). Snow is an expert at mirror magic and heavy-duty flirting.
Can three princesses track down Armand and extract both the prince and themselves from the clutches of some of fantasyland's most nefarious villains?
Just Ella – Margaret Peterson Haddix
You've heard the fairy tale: a glass slipper, Prince Charming, happily ever after…
Welcome to reality: royal genealogy lessons, needlepoint, acting like "a proper lady," and—worst of all—a prince who is not the least bit interesting, and certainly not charming.
As soon-to-be princess Ella deals with her new-found status, she comes to realize she is not "your majesty" material. But breaking off a royal engagement is no easy feat, especially when you're crushing on another boy in the palace… For Ella to escape, it will take intelligence, determination, and spunk—and no ladylike behavior allowed.
Throne of Glass – Sarah J. Maas
After serving out a year of hard labor in the salt mines of Endovier for her crimes, 18-year-old assassin Celaena Sardothien is dragged before the Crown Prince. Prince Dorian offers her her freedom on one condition: she must act as his champion in a competition to find a new royal assassin.
Her opponents are men-thieves and assassins and warriors from across the empire, each sponsored by a member of the king's council. If she beats her opponents in a series of eliminations, she'll serve the kingdom for four years and then be granted her freedom. Celaena finds her training sessions with the captain of the guard, Westfall, challenging and exhilarating. But she's bored stiff by court life. Things get a little more interesting when the prince starts to show interest in her … but it's the gruff Captain Westfall who seems to understand her best.
Then one of the other contestants turns up dead … quickly followed by another. Can Celaena figure out who the killer is before she becomes a victim? As the young assassin investigates, her search leads her to discover a greater destiny than she could possibly have imagined.
Godmother – Carolyn Turgeon
Lil is an old woman who spends her days shelving rare books in a tiny Manhattan bookstore and lonely nights at home in her apartment. But Lil has an intriguing secret. Tucked and bound behind her back are white feathery wings–the only key to who she once was: the fairy godmother responsible for getting Cinderella to the ball to unite with her Prince Charming.
But on that fateful night, something went terribly and beautifully wrong. Lil allowed herself the unthinkable: to feel the emotions of human beings and fall in love with the prince herself, going to the ball in place of Cinderella in her exquisitely gorgeous human guise. For her unforgivable mistake, she was banished to live among humans, far from her fairy sisters and their magical underwater world. But then one day she meets Veronica–a young, fair-skinned, flame-haired East Village beauty with a love of all things vintage and a penchant for falling in love with the wrong men–and suddenly it becomes clear to Lil that she's been given a chance at redemption. If she can find a soul mate for Veronica, she may right her wrong and return to the fairy world she so deeply longs for. . . .
The Woodcutter – Kate Danley
Deep within the Wood, a young woman lies dead. Not a mark on her body. No trace of her murderer. Only her chipped glass slippers hint at her identity.
The Woodcutter, keeper of the peace between the Twelve Kingdoms of Man and the Realm of the Faerie, must find the maiden's killer before others share her fate. Guided by the wind and aided by three charmed axes won from the River God, the Woodcutter begins his hunt, searching for clues in the whispering dominions of the enchanted unknown.
But quickly he finds that one murdered maiden is not the only nefarious mystery afoot: one of Odin's hellhounds has escaped, a sinister mansion appears where it shouldn't, a pixie dust drug trade runs rampant, and more young girls go missing. Looming in the shadows is the malevolent, power-hungry queen, and she will stop at nothing to destroy the Twelve Kingdoms and annihilate the Royal Fae…unless the Woodcutter can outmaneuver her and save the gentle souls of the Wood.
Fairy Godmothers, Inc. – Jennifer Wardell
If love is the source of all the magic in the universe, and the town of Ever After, Missouri, is the epicenter of enchantment, then the locals are in dire need of a reboot. At least according to resident fairy godmothers Petunia, Jonquil, and Bluebonnet. Their solution? Blow a bit of fairy dust in the direction of those in need of romance…what could possibly go wrong?
SOME KIND OF AWFUL…
Lucky Fujiki's first name is a cosmic joke. Her luck is so bad, even the number seven steers clear of her. But when her adorable godmothers ask for a favor, Lucky can't say no–even if she can already feel the bad juju waiting to strike. And her mission is even worse than she imagined: to promote Ever After as a wedding destination by faking a marriage to her first love and long-time ex, Ransom Payne–he of the Embarrassing Incident that neither of them will ever live down…
OR ALL KINDS OF WONDERFUL?
Ransom Payne has spent years building an impressive new reputation for himself, and now his godmothers want him to pretend to wed the one girl he'd like most to forget? Sure, weddings in Ever After could be a huge boon for his chocolate business, but risking more up-close-and-personal time with Lucky? Considering the stakes, it's a curse he'll have to bear, at the risk of being humiliated–or perhaps, bewitched…
Cinder and Ella – Melissa Lemon
It's been almost a year since eighteen-year-old Ella Rodriguez was in a car accident that left her crippled, scarred, and without a mother. After a very difficult recovery, she's been uprooted across the country and forced into the custody of a father that abandoned her when she was a young child. If Ella wants to escape her father's home and her awful new stepfamily, she must convince her doctors that she's capable, both physically and emotionally, of living on her own. The problem is, she's not ready yet. The only way she can think of to start healing is by reconnecting with the one person left in the world who's ever meant anything to her—her anonymous Internet best friend, Cinder.
Curses! A F***ed-Up Fairy Tale – J.A. Kazimer
I'm no hero. In fact, up until a couple of days ago, I was the villain. Kidnapped maidens, scared kids, stole magic tchotchkes–until I got into a little scrape with the union. Now I'm cursed with the worst fate in New Never City–no matter what I do, I gotta be nice.
So when a head-case princess named Asia barges into my apartment and asks me to find out who whacked her stepsister, Cinderella, I have no choice but to help her. And I'm more than willing to head back to her parents' castle and do some investigating if it means I can get into her black leather cat suit. Except this twisted sister has a family nutty enough to send the Biggest Baddest Wolf running for the hills–and a freaky little curse of her own.
Feather Bound – Sarah Raughley
When Deanna's missing friend Hyde turns up at his father's funeral to claim his corporate empire and inheritance, she is swept into his glittering world of paparazzi and wealth.
But re-kindling her friendship and the dizzying new emotions along for the ride are the least of her concerns. Because Deanna has a secret – and somebody knows. Someone who is out to get Hyde. And if she doesn't play along, and help the enemy destroy him…she will be sold to the highest bidder in the black market for human swans.
Now Deanna is struggling to break free from the gilded cage that would trap her forever…
What is Hidden – Lauren Skidmore
In Venesia, your mask is your life. It is your face, your rank, and your identity. Without a mask, you are nothing.
Which makes the Chameleon the most dangerous criminal in the land.
When the Chameleon attacks the talented mask maker Evie, he not only strips away Evie's mask, destroys her home, and kills her father, but he also brands her face with his own criminal mark that would incriminate her for his wrongdoings should it be discovered. Her only choice is to go into hiding—at the royal palace. But as she creates a new identity —and plans to exact revenge— Evie soon learns that masks hide more than just faces …
Gorgeous – Paul Rudnick
When eighteen-year-old Becky Randle's mother dies, she's summoned from her Missouri trailer park to meet Tom Kelly, the world's top designer. He makes her an impossible offer: He'll create three dresses to transform Becky from a nothing special girl into the most beautiful woman who ever lived.
Becky thinks Tom is a lunatic, or that he's producing a hidden camera show called World's Most Gullible Poor People. But she accepts, and she's remade as Rebecca. When Becky looks in the mirror, she sees herself – an awkward mess of split ends and cankles. But when anyone else looks at Becky, they see pure five-alarm hotness.
Soon Rebecca is on the cover of Vogue, the new Hollywood darling, and dating celebrities. Then Becky meets Prince Gregory, heir to the British throne, and everything starts to crumble. Because Rebecca aside, Becky loves him. But to love her back, Gregory would have to look past the blinding Rebecca to see the real girl inside. And Becky knows there's not enough magic in the world.
Cinderella's Dress – Shonna Slayton
On the home front in 1944, Kate wants to do her part for the war effort.
She'd prefer filling in for the window dressers at the New York department store where she works, but her mother insists on sending her to audition for roles she never gets.
When relatives arrive from war-torn Poland with a mysterious steamer trunk and an even more mysterious story, her life is about to get complicated.
Kate's aunt, who is suffering from dementia, tries to convince Kate she is next in line to be the keeper of the wardrobe for Cinderella's family–the real Cinderella.
If the family secret is true, this might be the most important role Kate has ever auditioned for. Will she get to the truth before it's forgotten?
Mechanica – Betsy Cornwell
Nicolette's awful stepsisters call her "Mechanica" to demean her, but the nickname fits: she learned to be an inventor at her mother's knee. Her mom is gone now, though, and the Steps have turned her into a servant in her own home.
But on her sixteenth birthday, Nicolette discovers a secret workshop in the cellar and begins to dare to imagine a new life for herself. Could the mysterious books and tools hidden there—and the mechanical menagerie, led by a tiny metal horse named Jules—be the key to escaping her dreary existence? With a technological exposition and royal ball on the horizon, the timing might just be perfect for Nicolette to earn her freedom at last.
Ash & Bramble – Sarah Prineas
No one has ever broken free of the Godmother's terrible stone prison until a girl named Pin attempts a breathless, daring escape. But she discovers that what seems to be freedom is a prison of another kind, one that entangles her in a story that leads to a prince, a kiss, and a clock striking midnight. To unravel herself from this new life, Pin must choose between a prince and another—the one who helped her before and who would give his life for her. Torn, the only thing for her to do is trade in the glass slipper for a sword and find her own destiny.
Ash – Malinda Lo
In the wake of her father's death, Ash is left at the mercy of her cruel stepmother. Consumed with grief, her only joy comes by the light of the dying hearth fire, rereading the fairy tales her mother once told her. In her dreams, someday the fairies will steal her away, as they are said to do. When she meets the dark and dangerous fairy Sidhean, she believes that her wish may be granted.
The day that Ash meets Kaisa, the King's Huntress, her heart begins to change. Instead of chasing fairies, Ash learns to hunt with Kaisa. Though their friendship is as delicate as a new bloom, it reawakens Ash's capacity for love-and her desire to live. But Sidhean has already claimed Ash for his own, and she must make a choice between fairy tale dreams and true love.
Welke heb jij al gelezen?