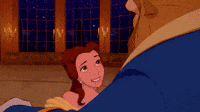 Robin McKinley – Rose Daughter
Once upon a time an enchanting young woman named Beauty nurtured a rose garden in barren soil. Her gift for cultivating such rare flowers was truly magical and her roses adorned homes throughout the village, bringing joy and love to all who chanced upon their exotic scent.
But one summer, Beauty's roses did not blossom. Without their presence her family and neighbors became ill-tempered and nature itself lost the light and warmth of the season. Even more heartbreaking, the roses no longer protect Beauty from her nightmares of a monstrous Beast—a Beast it is her destiny to meet and whose heart and soul she must nurture with love…
Cameron Dokey – Belle
Belle is convinced she has the wrong name, as she lacks her sisters' awe-inspiring beauty. So she withdraws from society, devoting her time to wood carving. Secretly, Belle longs to find the fabled Heartwood Tree. If carved by the right hands, the Heartwood will reveal the face of one's true love.
During a fierce storm, Belle's father stumbles upon the mysterious Heartwood — and encounters a terrifying and lonely Beast. Now Belle must carve the Heartwood to save her father, and learn to see not with the eyes of her mind, but with the eyes of her heart.
Juliet Marillier – Heart's Blood
Whistling Tor is a place of secrets, a mysterious, wooded hill housing the crumbling fortress of a chieftain whose name is spoken throughout the district in tones of revulsion and bitterness. A curse lies over Anluan's family and his people; those woods hold a perilous force whose every whisper threatens doom.
For young scribe Caitrin it is a safe haven. This place where nobody else is prepared to go seems exactly what she needs, for Caitrin is fleeing her own demons. As Caitrin comes to know Anluan and his home in more depth she realizes that it is only through her love and determination that the curse can be broken and Anluan and his people set free.
Alex Flinn – Beastly
I am a beast.
A beast. Not quite wolf or bear, gorilla or dog but a horrible new creature who walks upright—a creature with fangs and claws and hair springing from every pore. I am a monster.
You think I'm talking fairy tales? No way. The place is New York City. The time is now. It's no deformity, no disease. And I'll stay this way forever—ruined—unless I can break the spell.
Yes, the spell, the one the witch in my English class cast on me. Why did she turn me into a beast who hides by day and prowls by night? I'll tell you. I'll tell you how I used to be Kyle Kingsbury, the guy you wished you were, with money, perfect looks, and the perfect life. And then, I'll tell you how I became perfectly . . . beastly. 
Stacey Jay – Of Beast and Beauty
In the beginning was the darkness, and in the darkness was a girl, and in the girl was a secret…
In the domed city of Yuan, the blind Princess Isra, a Smooth Skin, is raised to be a human sacrifice whose death will ensure her city's vitality. In the desert outside Yuan, Gem, a mutant beast, fights to save his people, the Monstrous, from starvation. Neither dreams that together, they could return balance to both their worlds.
Isra wants to help the city's Banished people, second-class citizens despised for possessing Monstrous traits. But after she enlists the aid of her prisoner, Gem, who has been captured while trying to steal Yuan's enchanted roses, she begins to care for him, and to question everything she has been brought up to believe.
As secrets are revealed and Isra's sight, which vanished during her childhood, returned, Isra will have to choose between duty to her people and the beast she has come to love.
G.R. Mannering – Roses
She bears no name. Her silvery appearance is freakish to the numerous inhabitants of Sago, the cosmopolitan capital of Pevorocco in a fantasy realm. With her mother vanishing at the instance of her birth, she is sent to live with the cruel, rich Ma Dane, where she is punished daily for something, though she knows not what. Tauntingly named Beauty, she flees Sago in a violent uprising that sets out to massacre all Magics and journeys to the furthest point of the country.
But Beauty cannot hide in the grassy Hillands forever. Before long, the State officials find her and threaten to take her back to war-torn Sago where death surely awaits. In a midnight blizzard she escapes them, running into a deep, enchanted forest to a great and terrible beast who will bargain for her life.
But can Beauty accept Beast? Eternity is a long time. 
Sophie Masson – Scarlet in the Snow
A deserted mansion. Empty picture frames. A perfect red rose in a snowy garden. There is rich and powerful magic here, and a mystery to unravel…
When Natasha is forced to take shelter from a sudden, terrible blizzard, she is lucky to see a mansion looming out of the snow. Inside it's beautiful: the fire lit, the table set. But there is no one there. And on the walls, instead of paintings, are empty frames. In the garden, she finds one perfect red rose about to bloom, a vivid splash of scarlet against the snow. Dreamily she reaches out a hand… Only to have the master of the house appear – a terrifying, gigantic creature who looks like a cross between a bear and a man – and demand vengeance on her for taking his rose.
So begins an extraordinary adventure that will see Natasha plunged deep into the heart of a mystery. She begins to realise she has stumbled onto a great tragedy – a spell of revenge laid on the young man the Beast once was, devised by a powerful sorcerer. But even if she can break the spell, the Beast she has now come to love will be snatched from her. Natasha will have a long journey, and many ordeals, ahead of her before there can be a happy ending.
Lauren Baratz-Logsted – Crazy Beautiful
In an explosion of his own making, Lucius blew his arms off. Now he has hooks. He chose hooks because they were cheaper. He chose hooks because he wouldn't outgrow them so quickly. He chose hooks so that everyone would know he was different, so he would scare even himself.
Then he meets Aurora. The hooks don't scare her. They don't keep her away. In fact, they don't make any difference at all to her.
But to Lucius, they mean everything. They remind him of the beast he is inside. Perhaps Aurora is his Beauty, destined to set his soul free from its suffering.
Or maybe she's just a girl who needs love just like he does.
Ann Hunter – The Subtle Beauty
A cursed prince. A vain beauty. Glory is the seventh daughter of Balthazar, High King of the Twelve Kingdoms. Glory hopes that – of all her sisters – she can escape the fate of a loveless marriage. But on the night she plans to elope with the royal falconer, her world comes crashing down: Her father announces Glory's betrothal to Eoghan of the Blood Realm – a prince no one has ever seen. The prince is said to be a recluse, cursed and deformed by the gods for the sins of his power-hungry father. Yet when Glory is trapped in Blackthorn Keep she discovers that not everything is what she expected. An insulting gryphon, a persistent ghost, and a secret plan to usurp the prince keep Glory reeling.
Jessa Russo – Divide
From senior class president to dejected social outcast, with just the flick of a match.
After accusations of torching her ex-boyfriend's home are followed by the mysterious poisoning of her ex-best friend, seventeen-year-old Holland Briggs assumes her life is over. And it is. But not in the way she thinks.
As Holland learns the truth about her cursed fate—that she is descended from the Beast most have only ever heard of in fairytales—she unites with an unlikely ally, good-looking newcomer Mick Stevenson.
Mick knows more about Holland's twisted history than she does, and enlightening as it is to learn about, his suggestion for a cure is unsettling at best. Holland must fall in love with Mick in order to break the spell, and save their future generations from repeating her cursed fate. Having sworn off love after the betrayals of her ex-boyfriend and ex-best friend, this may be difficult to accomplish.
Complicating things further for Holland and Mick, time runs out, and Holland's change begins way before schedule. With Holland quickly morphing into a dangerous mythical creature, Mick struggles to save her.
Should they fail, Holland will be lost to the beast inside her forever. 
Jenniffer Wardell – Beast Charming
Beast Charming tells the story of Beauty, who works as a temp at an agency run by a high-tempered dragon. To avoid running into her conniving and desperately-craving-for-nobility father—conveniently named Noble—she takes on a peculiar job that will force her to converse with a violent beast named, well, Beast. The rest of the story develops into a hysterical tale of a classic fairy tale romance gone modernly awry.
Brie Spangler – Beast
Tall, meaty, muscle-bound, and hairier than most throw rugs, Dylan doesn't look like your average fifteen-year-old, so, naturally, high school has not been kind to him. To make matters worse, on the day his school bans hats (his preferred camouflage), Dylan goes up on his roof only to fall and wake up in the hospital with a broken leg—and a mandate to attend group therapy for self-harmers.
Dylan vows to say nothing and zones out at therapy—until he meets Jamie. She's funny, smart, and so stunning, even his womanizing best friend, JP, would be jealous. She's also the first person to ever call Dylan out on his self-pitying and superficiality. As Jamie's humanity and wisdom begin to rub off on Dylan, they become more than just friends. But there is something Dylan doesn't know about Jamie, something she shared with the group the day he wasn't listening. Something that shouldn't change a thing. She is who she's always been—an amazing photographer and devoted friend, who also happens to be transgender. But will Dylan see it that way?
Welke heb jij al gelezen?